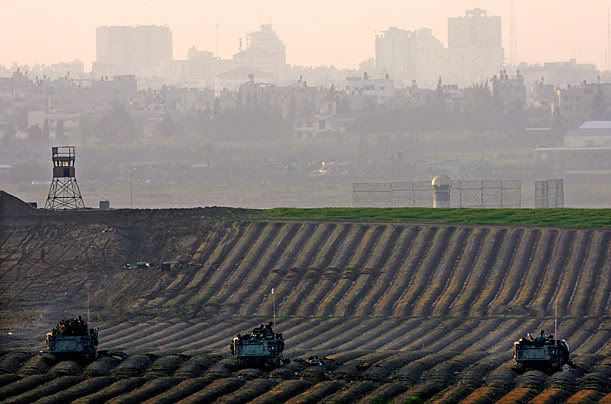 An Israeli armored personnel carriers move in a field near the border. On Tuesday, January 6, Israel began its fourth day of ground operations in the Gaza Strip.
Palestinians search for bodies in a house destroyed by an Israeli missile strike. According to reports, nearly 600 Palestinians have been killed since Israel launched its 11-day offensive against Hamas in the Gaza Strip.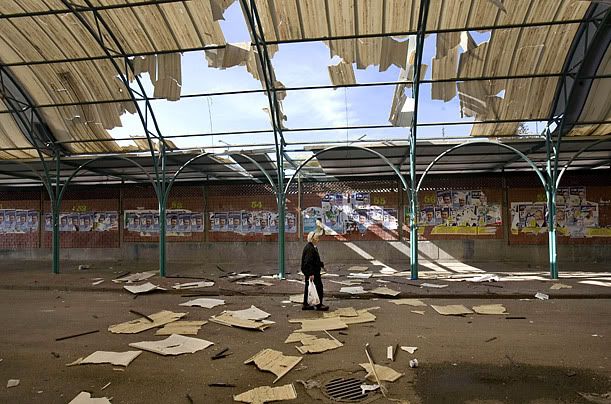 An Israeli woman walks under the damaged roof of a temporarily closed food market minutes it was hit by a rocket fired by from the Palestinian side of the border.
Medics wheel a Palestinian man wounded in an Israeli strike into Shifa hospital.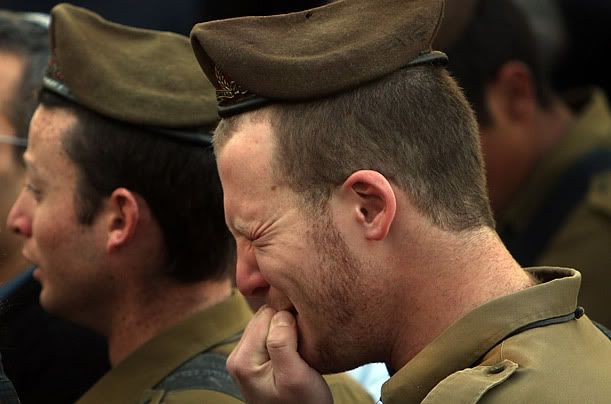 An Israeli soldier cries during the funeral for Staff Sergeant Nitai Stern, 21, at the Mount Herzl Military Cemetery.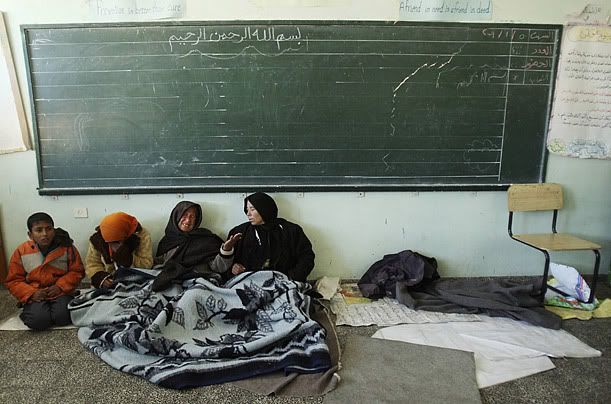 Jabaliya, Gaza
Relatives mourn a Palestinian killed in an Israeli strike on a United Nations school, where hundreds had sought sanctuary from the attacks. According to the UN, 30 people were killed in the attack.
Sderot, Israel
An Israeli soldier talks with women at the entrance to a bomb shelter in southern Israel.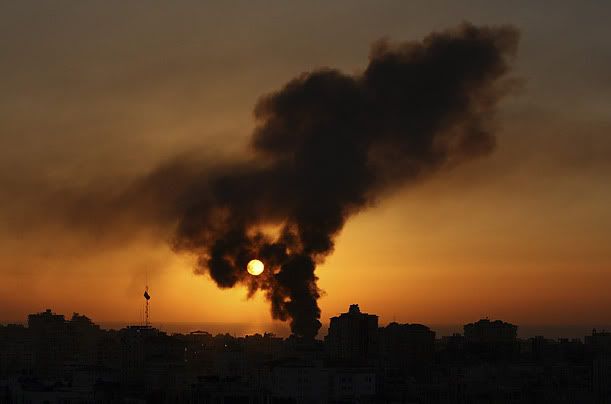 Gaza City, Gaza
Smoke rises through the sunset on Tuesday. Inside Gaza City, electricity has been shut off and drinking water has become increasingly scarce.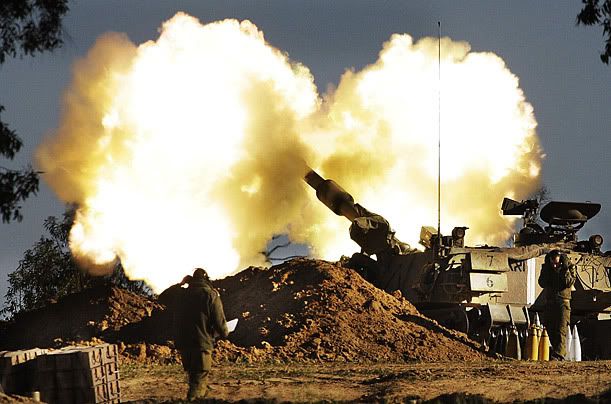 Gaza Border
Israeli Army soldiers take cover as a mobile artillery piece fires towards targets in the southern Gaza Strip.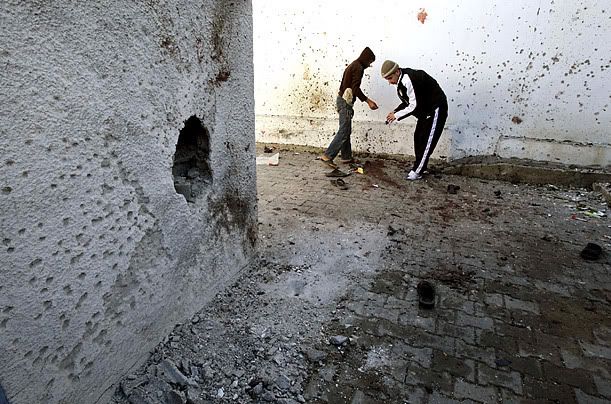 Jabaliya, Gaza
Palestinians survey the damage caused by an Israeli air strike near the United Nations school.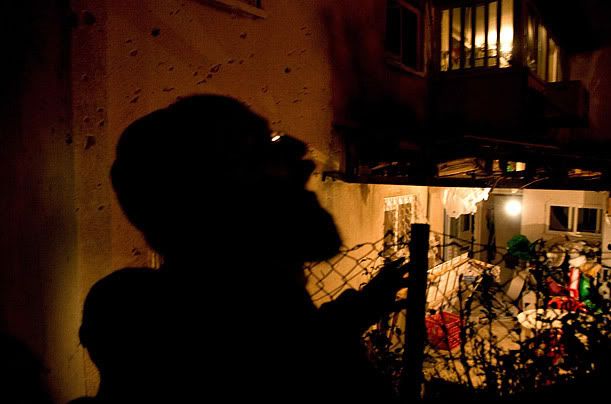 Sderot, Israel
An Orthodox Jew investigates the scene of a Palestinian rocket attack.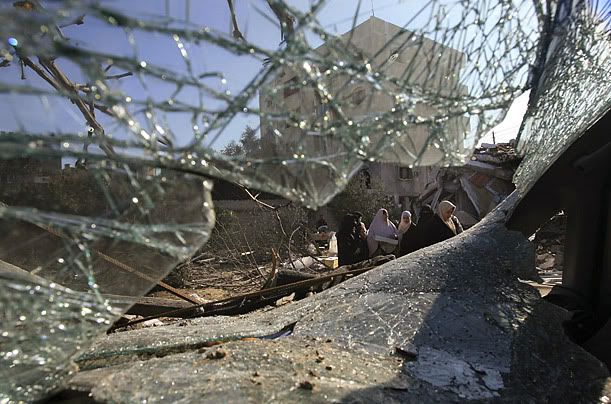 Rafah, Gaza
Palestinians gather in the rubble of a building following an Israeli air strike.
Gaza City, Gaza
A frantic relative of an injured Palestinian arrives at the Shifa hospital.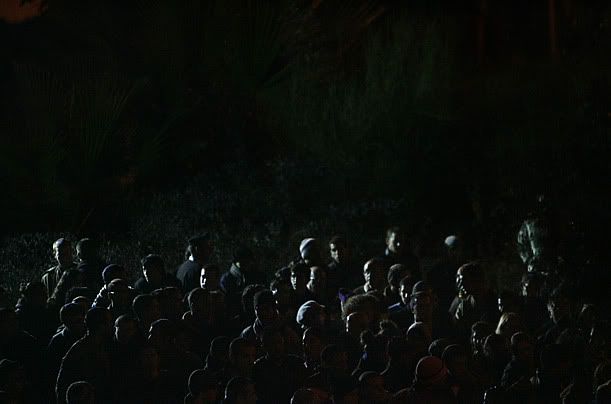 Jerusalem, Israel
Mourners gather for the funeral procession of Staff Sgt. Dvir Emanueloff, killed during the fighting in Gaza, at Mount Herzl military cemetery.