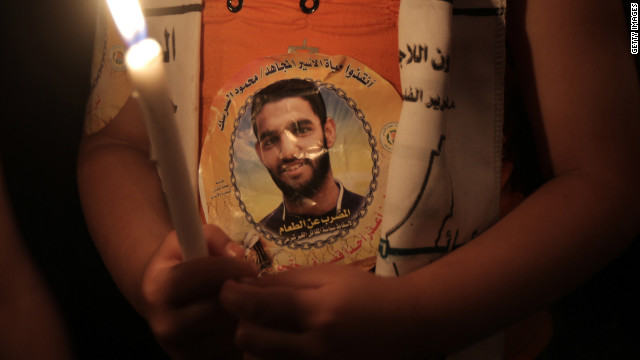 Palestine footballer Mahmoud Sarsak has been in prison in Israel since 2009.
(CNN) -- The president of soccer's global governing body has urged the Israeli Football Association (IFA) to intervene in the case of a hunger striking Palestinian footballer.
FIFA president Sepp Blatter "expressed grave concern" regarding the incarceration of members of the Palestine team in Israel, including Mahmoud Sarsak who is on hunger strike.
"The reports FIFA received state that in apparent violation of their integrity and human rights and without the apparent right of a due process (trial), several Palestine football players have allegedly been illegally detained by Israeli authorities," read a statement on the organization's website.
"FIFA urgently calls on IFA to draw the attention of the Israeli competent authorities to the present matter, with the aim of ensuring the physical integrity of the concerned players as well as their right for due process."
read the full article...