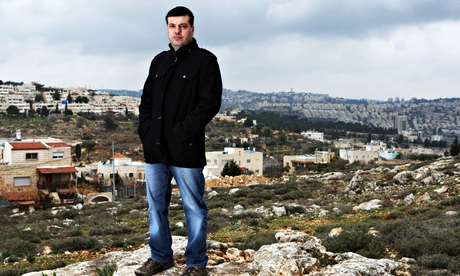 Sayed Kashua in Jerusalem. 'I wanted to tell the Israelis a story, the Palestinian story. Surely when they read it they will understand.' Photograph: Ziv Koren/Polaris /eyevine



Quite soon I am going away from here. In a few days we'll be leaving Jerusalem, leaving the country. Yesterday we bought little suitcases for the kids. No need to take a lot of clothes, we'll leave our winter clothes; in any event they won't be warm enough given the cold of southern Illinois, USA. We'll just need a few things until we get settled. Perhaps the kids should take some books, two or three in Arabic, and another few in Hebrew, so they don't forget the languages. But I'm already not sure what I want my kids to remember of this place, so beloved and so cursed.
The original plan was to leave in a month for a year's sabbatical. But last week I understood that I can't stay here any longer, and I asked the travel agent to get us out of here as fast as possible, "and please make them one-way tickets". In a few days we'll land in Chicago, and I don't even know where we'll be for the first month, but we'll figure it out.